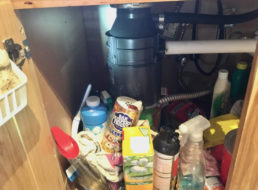 Posted on February 10, 2020 by mikew in Fix It & Use It

I have a complicated relationship with garbage disposals. These small appliances installed in kitchen sink drains are a helpful aid to those of us frequently on dish duty, but they often leak and can cause dishwasher issues. Hopefully this will help clear up a few misunderstandings about how to use them. First, garbage disposals are […]

No Comments. Continue Reading...