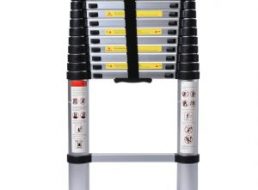 Posted on March 10, 2018 by mikew in Fix It & Use It

I'm convinced that the most dangerous tool that homeowners own is a ladder. One of my recent continuing education courses reviewed ladder safety. Watching the re-enactment videos was sobering and put a healthy fear in me about climbing to places that only monkeys, squirrels and birds dare live! Here's some advice I have for those […]

No Comments. Continue Reading...