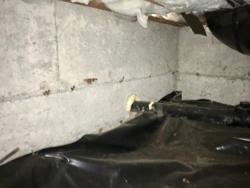 Posted on May 10, 2019 by mikew in Fix It & Use It

Rodents are motivated to get into your crawlspace because it is their Promised Land – safe, warm and they live at the top of the food chain! There are three common ways I have seen rodents enter crawlspaces. The first is through the foundation wall where the sewer line enters. Crawlspace clean-up companies will install […]

No Comments. Continue Reading...